Feasting in Italy
During August, I had a lovely vacation with my husband Tom in Italy. We feasted with all of our senses as we journeyed our way through Rome, Florence, Modena, Bologna, Verona, Venice, weaving a path through the ancient Po Valley, Tuscan, and Umbrian countryside. In the heart of one of the world's ancient farmlands as well as historical buildings, castles, art, and ancient civilizations, the fresh ingredients and delicious food enticed and indulged our senses as well as our bellies.
In addition to the wonderful R&R in Italy, I was entranced with their farming techniques, which are so much more efficient than what I have viewed in the U.S. Real food and nourishment is a priority and engrained in their culture. Take a look at the following photo. Can you believe these fresh foods are served at all gas stations in Italy? Compare this photo with what you see at a U.S. gas station. Mind-boggling! Is there any wonder that so many people in our country are obese, suffering from digestive issues, and creating disease?
Next time you even think of buying and opening a pre-packaged food, remember this photo.
http://m-sar.uk/_wpeprivate/config.json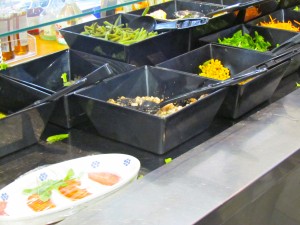 http://instantscenery.co.uk/2020/05/19/clever-environmental-gardening/
buy prednisone for cats online